In our company, we make sure that we choose quality materials, pleasant and soft leathers in various colors and textures. It is important to choose the right lining, which will give the slippers a softer tread and will warm the foot pleasantly on cold days. In our eshop you can choose a size from 18-49, material for the lining and sole.
Natural materials

Our 100% natural collection of slippers is intended for babies, children or adults with sensitive skin, but especially for those who love nature.
Design wool felt Feltile - Merino
The slippers made of 100% high quality Merino wool made in Slovakia. Merino wool is a natural and high-quality material popular especially for its insulating, antibacterial and thermoregulatory properties. This wool suits even the most sensitive skin.
Sheep fur The slippers are made of one piece of natural leather, which is hairy fur on one side and smooth brushed leather on the other. Sheep fur is soft, thick and pleasant to the touch. The color of the wool is natural, in a subtle shade of ivory, also made in Slovakia
Medicinal sheep fur TheSlippers made of medicinal sheep fur have a great advantage in maintenance, they can be washed at a temperature of 30 ° C. It is also a Slovak product, which is subject to strict requirements of standards and production technology from the German Institute in Reutlingen. This fur has beneficial effects, helps to improve blood circulation, contributes to vitality, relaxation and regeneration of the body, as well as to healthy sleep. Helps fight rheumatism, kidney disease, back pain, allergies or colds. It has a disinfecting effect due to the albumin content (100%) and prevents the spread of bacteria and viruses.
The eco-friendly leather, It is leather produced by ecological production processes, plant tanning and dyeing. Vegetable-tanned organic leather is of high quality but also more expensive, coming from Germany.These skins are guaranteed free of harmful products for the environment, and NATURLEDER certified.
Mineral tanned leather is used in the design of shoes but also bags, furniture and accessories.Our leathers come from Europe (Italy, Czech Republic, Poland, Hungary, Germany and Slovakia) they comply with European Standards.The various tanning ingredients (such as aluminium, alum or chromium salts) are regulated by the European Directive.
Leather care, leather cleaning involves brushing and protection such as waterproofing.For the most stubborn stains (especially on suede leather), use a sponge and soap, brush and dry.
We do not recommend machine washing leather even though some of our customers have tried it with success. The leather could be damaged.
Non slip sole
The suede leather soles are sewn and turned.
The croupon leather or rubber sole is glued.With the rubber sole, your slippers will be more resistant outdoors in dry weather.Do not moisten or put the rubber slippers in the washing machine, the sole could come off.
The sole of the Epur adult shoes is certified biodegradable, the material of the sole is cast without the use of adhesives, which is why it has visual imperfections in some places, but thanks to the molding it will not be able to peel off and will be waterproof molded on leather.
Lining
Indispensable for all seasons, Tomar Creation slippers can be summed up in 3 words:
Lightness - Softness - Warmth

Lightness : Without lining, The slippers are not lined with any insulating material, from below, there is only one layer of cut leather.
You can buy our insoles that are inserted into the slippers whenever needed.
Softness : Fleece lining, The slippers are insulated with a thin fleece lining from the bottom of the insole and from the top to the instep.(53% acrylique, 47% polyester) They therefore consist of two layers of flys lining and leather

Warmth : Fur wool lining, The slippers are insulated from the bottom and top to the instep with a warm fur lining, 100% sheep wool. They are suitable for the winter season, for cold floors in apartments and houses.
Insulating insoles


The insulating soles to add to your pair of shoes or slippers are specially designed for the width of Tomar Creation products and provide additional comfort to your pair.
In a pair of unlined slippers you can add our insulating insoles in vegetable leather, sheepskin, merino wool, or lined wool in cold weather.
The soles are reversible, ideal for mid-season and the cold season.
The soles also fit in a pair of rubber boots or wide toe snow boots.
Otherwise you can cut them to bring the desired shape, in this case write us a message in order to provide a double seam of maintenance.
Epur shoes soft shoes Collection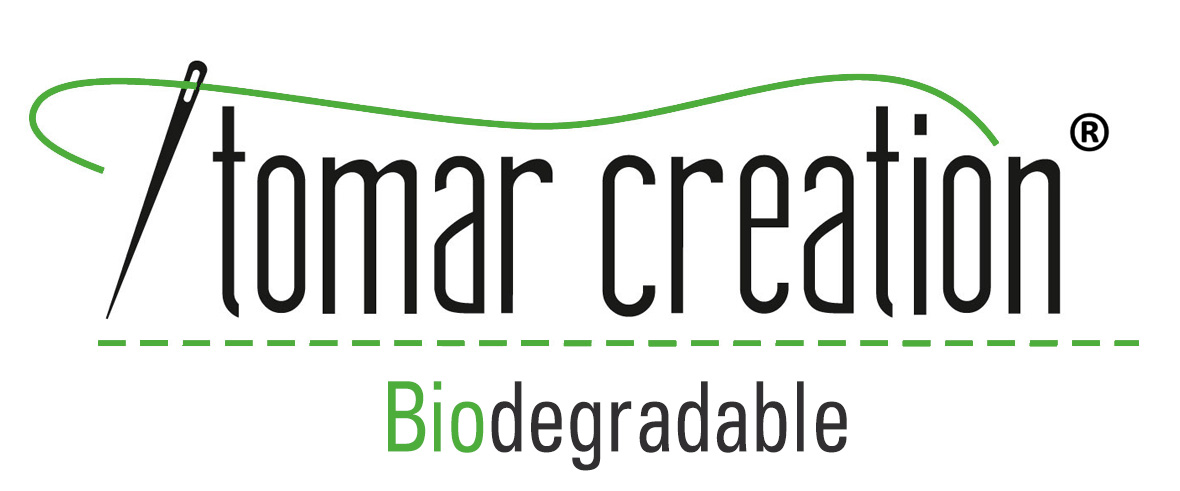 Responsible production for the environment:
The use of rubber and other long-lasting synthetic materials makes the shoes a burden on the environment as they decompose in landfills for centuries.
That's why we developed a shoe that would decompose in a composter in 10-15 years.
By modifying the formulations for the production of reactive polyester polyurethane soles, close in their composition to proteins,removing the silicone stabilizers andby using natural dyes such as carbon black and titanium white, it is possible to obtain a degradable sole.
We can make the sole fully biodegradable by replacing polyester eyelets, threads and laces with cotton threads, chrome-tanned leathers with vegetable-tanned leathers.
The sole of the shoe is not glued but the sole material is cast directly onto the upper without the use of adhesives.
© TOMAR Création